The outcome of our recent MYP verification visit is that KIS has now been approved for authorisation as an International Baccalaureate Middle Years Programme (MYP) school. We can now say, 'KIS is an MYP school'. This framework is designed for students aged 11 to 16 to make practical connections between what they learn at school and the world they live. The goal is preparing them for success in further study and in life. This official addition enhances our schoool mission of 'inspriing active learners, developing global citizens' from Pre-Kindergarten right up to Grade 10.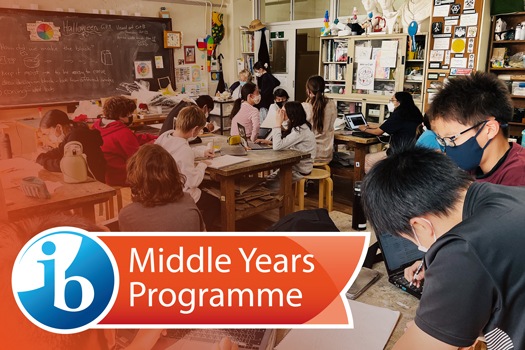 We can all be very proud of this achievement and the school Principal, Myles Jackson, would like to thank everyone who took part in the process. There has been so much effort put into this over an extended period of time by our MYP teaching team. As the trailblazers who have been implementing this programme for many months, our teachers have had to adapt and modify and make so many changes to planning, teaching, learning and assessment, in order to achieve this ensure this success. They have delivered an outstanding result for improving learning in the school. Thank you all so much.
We are particularly grateful to our MYP Coordinator, Ms Smita, who arrived in August and has been non-stop on this since then, bringing deep levels of expertise and commitment to guide us all through the challenging final preparations and this has been key to the school's success.
In addition, our MYP students and parents have also been deeply engaged in 'learning to learn' in an MYP school and their participation in the authorisation process has been outstanding. We should also recognise the shining example of the PYP team and their implementation of the programme, along with the steadfast support of our office team, and the firm support and guidance of the school Board. All have played an important part in achieving this milestone for the school now and for many generations of students to come.
Congratulations everyone!