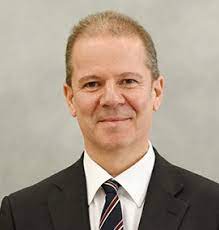 Welcome to Kyoto International School! We are a small, but growing International Baccalaureate school, providing outstanding education to the Kyoto community and this year we are celebrating our 65th anniversary.
At KIS, we are committed to providing the highest quality education from kindergarten through to high school and we ensure that all students and all abilities are inspired, engaged and challenged at their level. To do this, we have an experienced team of creative and enthusiastic teachers who strive to implement the most effective, research based, educational practices. We are also committed to ensuring the highest levels of wellbeing for all students by making every day an enjoyable experience and by being there to listen and support when students face challenges in their lives.
We are proud of our community at Kyoto International School. In our school, students, teachers and parents work together to create a safe environment and an inspiring education. The small, intimate size of our classes enables us to know our students and families very well. Our school is also special in that it is overseen by a Board of Governors who are elected by the parent community. Their role is to oversee the direction and development of the school. This means that KIS is created and sustained by the parents for the benefit of their children and the international community.
We look forward to welcoming you to our community.
Myles Jackson
Principal