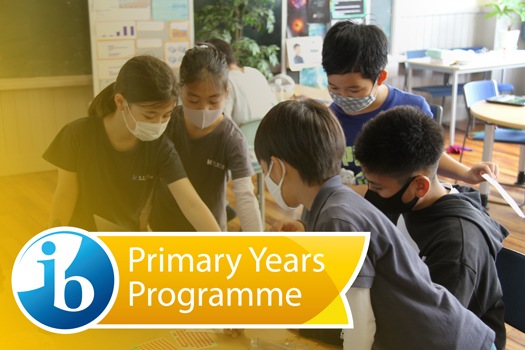 **Please note we will not respond to applications for jobs that are not posted, and due to a large number of applications we are unable to respond to all applications.
Teaching Vacancies:
PYP Homeroom Teachers
Kyoto International School is looking for outstanding Primary Years Programme homeroom teachers to join our dynamic and committed team of educators in the 2023-24 academic year. At KIS, we are inspired by inquiry based learning and committed to continue developing research based best practices in education. If you enjoy working in a learning focused environment that prioritises student wellbeing and high quality learning for all levels of learner, then KIS may be the school for you.
The roles:
1 x upper elementary homeroom teacher – science or mathematics specialist
1 x lower elementary homeroom teacher
Person description:

You will:
Be aligned with the mission, vision and values of the school.
Have a high level of understanding of how children learn and possess the ability to motivate students to perform at their best
Create challenging and engaging learning opportunities for all students
Be able to support student needs in learning and pastoral matters
Be aware of the elements of PYP and implement them in class settings
Liaise with the team and the coordinator to ensure effective delivery of the curriculum to specified classes, including selecting resources and managing them efficiently in the classroom
Participate in the design, development, implementation and review of curriculum and reporting systems
Contribute to co-curricular programmes and the cultural life of the community.
Be a teacher-leader with regard to an aspect of the curriculum or a subject in the school, or be a teacher rep for an external organisation / community group.
Be an adaptable team player and committed to continuing to develop and model a growth mindset.
Essential:
A degree and a teaching qualification
For the maths / science specialist role, we would like to recruit a teacher with a degree in mathematics, or in one of the sciences.
Desirable
Three or more years relevant teaching experience
Significant PYP experience will be an advantage
Experience of leading a curriculum programme or subject
Ability to coach a sport
For the lower elementary homeroom teacher role an early childhood education qualification is desirable

To apply:
A one page letter of application describing why you would like to work as KIS and how you will be able to contribute to ongoing learning improvement in the school.
A CV (no more than two sides of A4).
Details of three referees, one of whom must be your current head of school.
---
Saturday School Employment:
Saturday Language Teacher Application
Saturday School is hiring English language teachers and assistants. Please note, these positions are local hires only with no visa sponsorship.
No Vacancies
Currently not accepting applications for Saturday School teaching roles
---
Kyoto International School uses G Suite for Education, a suite of Google tools and services that are tailored for schools. Employment applications are managed with Google Forms, which require a Google account (ex. an email address by Gmail) to access. If don't have access to Google Forms, please forward your application as requested to recruitment@kis.ac.jp.
---
SAFEGUARDING RECRUITMENT PRACTICES
Aligned with the recommendations of the International Task Force on Child Protection, we hold ourselves to a high standard of effective recruiting practices with specific attention to child protection. Kyoto International School has in place a Child Safeguarding Policy.
At KIS, all incoming staff will be screened using the following process aligned with recommendations by the International Task Force for Child Safeguarding:
A. Perform 'live contact' (phone, zoom/skype, face to face) reference checks of at least 2 references
B. Perform one reference check from direct supervisor of candidate (minimum level of Assistant Principal)
C. Contact all references through business email/business phone numbers
D. Verify credentials
E. Conduct internet checks of all prospective employees
F. Require Police background checks
G. Review and update recruitment practices as per International Taskforce on Child Protection (ITFCP) recommendations/requirements
---
KIS Recruitment Handbook
A guide to becoming a teacher at KIS