Providing an international and English education in the Kansai region with the vision statement of "Inspiring active learners, developing global citizens".
Welcome to KIS.
Kyoto International School (KIS) has been serving the beautiful city of Kyoto since 1957. KIS is accredited by the Western Association of Schools and Colleges (WASC) and the International Baccalaureate (IB). The school is known for its inclusive sense of community and personalised learning for every student. As a not-for-profit school KIS can channel all its resources into effective learning as well as developing students who thrive in positively influencing the global community.
---

---
The school community is a supporter of the following…

Support our mission
Are you interested in supporting KIS? Sharing your time and talents are helpful ways to support. Monetary donations, however big or small, are another way that will allow the school to continually fosters passionate, collaborative, and internationally minded individuals through an engaging and supportive education.
---
Programs offered at KIS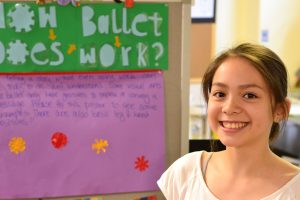 Middle School / High School
Information about our program for Grade 6 to Grade 10 students
More Info
---

School Curriculum
Our learning expectations for all grade levels and subject areas

School Calendar
Please note dates are subject to change.
---
Frequently Asked Questions
What time is school open?
Regular classes are from Monday to Friday.
Pre-K & Kindergarten are from 8:30 am to 2:30 pm. Primary Years, Middle School & High School start at 8:30 am and end at 3:30 pm. Wednesday have an early end time at 2:30 pm.
After-school care and extracurricular activities are also available.
Do you have after school care?
We offer after school care for students enrolled in the school from 2:30 to 5:00 pm. This service is charged at 500 JPY per 30 minutes.

Is there an English language program?
On Saturdays, we offer an English immersion program for students between 3 and 12 years-old. Learn More
毎週土曜日に3歳から12歳までのお子様を対象とした英語漬けのイマージョンプログラムを組んでいます。 続きを読む

Read more admissions related FAQ.