Upon entering the school, students are placed in a House team. Friendly, competitive activities are set up each week for the House teams to earn points. A champion House team is announced at the end of each school year.

The House teams are named after the four guardians protecting the city of Kyoto (stemming from the Heian-Kyo days): the Black Turtles (north), the Blue Dragons (east), the Red Phoenix (south), and the White Tigers (west).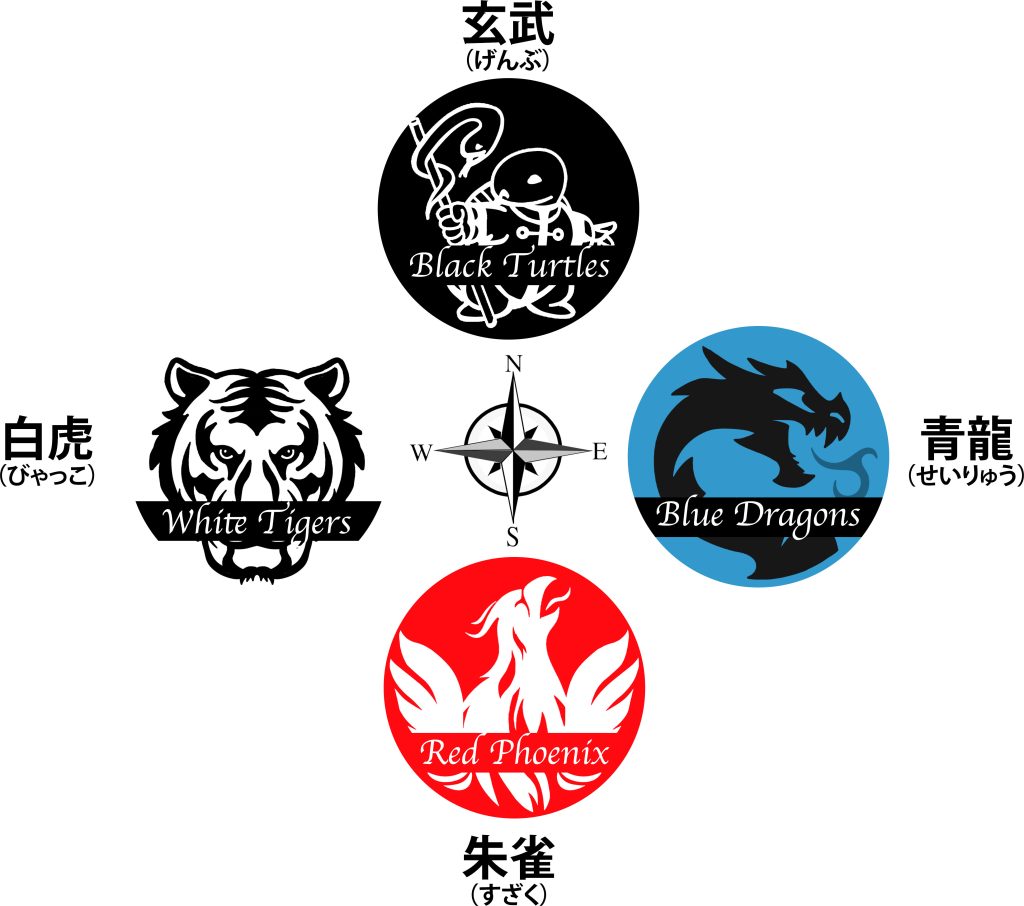 Black Turtles: Genbu – Guardian of the North
Genbu is enshrined at the northern part of Kyoto's Imperial Palace and corresponds to winter, the colour black, and the element of soil or earth. The tortoise is a symbol of purity, long life, versatility, and intelligence.
Blue Dragons: Seiryu – Guardian of the East
Seiryu corresponds to the season spring, the colour blue, and the element water. It is believed to guide the eastern part of Japan, especially Kyoto. In fact, the city's Kiyomizu-dera Temple has a statue of the dragon at its entrance and holds an annual festival that honors the sacred beast. Seiryu is the symbol of luxury and authority, and it can also be interpreted as unrivaled strength or ferocity.
Red Phoenix: Suzaku – Guardian of the South
Suzaku corresponds to summer, the colour red, and the element of fire. It is considered as a symbol of will and fidelity.
White Tigers: Byakko – Guardian of the West
Byakko corresponds to the season fall, the colour white, and the element wind. The tiger is a protector, a preserver and is known for its strength and bravery.