Here is an introduction to the official COVID-19 contact tracing app provided by the Ministry of Health, Labour and Welfare of Japan (MHLW). This app notifies you of close contact with COVID-19 positive users to help the government and healthcare organizations contain the spread of COVID-19. The app is available in 3 languages, Japanese, English and Chinese.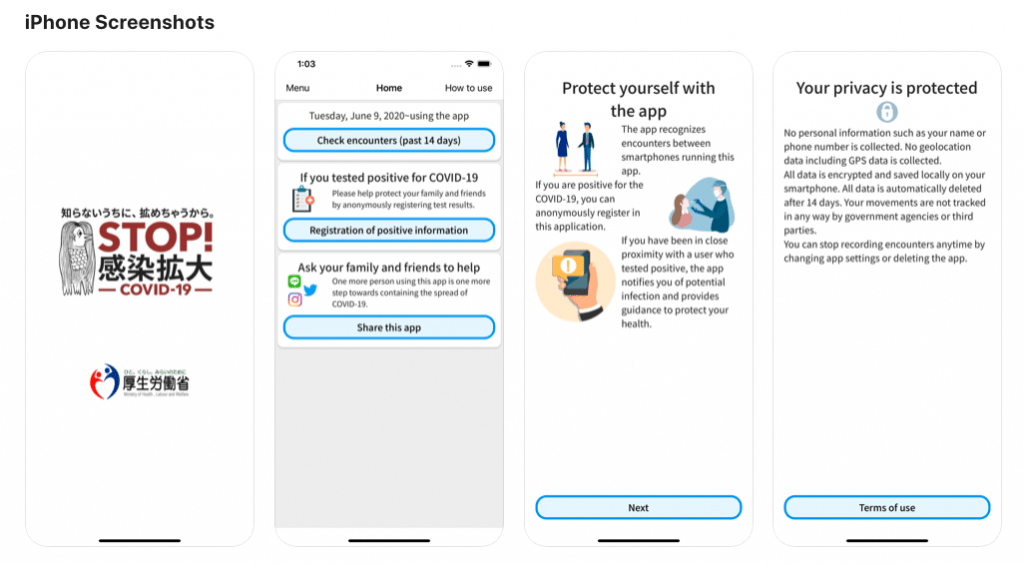 Downloadable as iOS App on Apple App Store or Android App on Google Play.
It will use Bluetooth to find out whether the user had any contact with any of the infected people out there. After all, a notification platform that is co-developed by Apple and Google. And the application is available on both Android and iOS platforms. Japan named the app 'COCOA'. Although, the app is currently named as simply COVID-19 Contact App' in iOS. The COCOA is an acronym standing for COVID-19 Contact Confirming Application. Beyond all, the application developed by Microsoft for the government.